&nbsp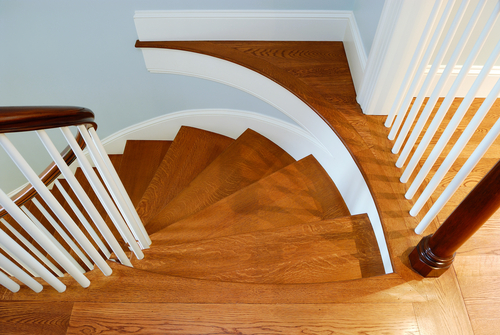 The Best Finish Carpentry Ideas
What is finish carpentry? Finish carpentry can be composed of three actions: measuring, cutting, and attaching. Like other carpenters, finish carpenters work with wooden structures, frameworks, and ornaments to the correct specifications. Driscoll Contracting based in Concord, MA specializes in both rough & finish carpentry, ensuring our projects are expertly handled from start to finish. Here are some tips from our team!
The list of installations includes doors, cabinets, moldings, trim, stair banisters, shelving, and all things needed to complete the interior of the home. Although it may seem simple, finish carpentry is highly visible and a high level of woodworking expertise to construct tight joints and level installations. Finish carpentry includes making adjustments to projects, installing windows and doors, and also following blueprints. The finish carpenters are responsible for a final inspection before the new home is utilized. They need to make sure that the railings, baseboard and casings, mantels, architectural moldings all things associated with finish carpentry should be solid and tight.
There may be a few misconceptions about what finish carpentry actually is. Hearing the term "finish carpentry" lends to the idea of "finishing touches," finish carpentry is more than interior trim. It involves all the work done on a home after the building, insulation, wiring, and plumbing are finished. Including interior and exterior doors, stairs, window casings, wainscoting, ceiling coffers, joinery, cabinetry, furniture, and baseboards. Contrary to "form carpenters" who work on the beginning stages of construction, finish carpenters are usually considered artisans.
Seal gaps in baseboard
A problem that you may find is that there is an ugly gap and no stud. It seems impossible to close the gap because there is not a stud to nail into. Usually, this occurs near outside corners where there is a build-up of a joint compound. If you can not force the baseboard tight against the wall because there is no stud behind the gap. However, there is a bottom plate that you can reach with a well- placed nail. For better management and maximum hold, put down the nail gun and opt for the hammer and an 8d finish nail. Angle a nail to close baseboard gaps. You may also seal narrow cracks in baseboards with clear or paintable caulk.
Plan and Size ahead of time
Finish Carpentry is all in the details and presenting the project to look its best. To help with the precision, it is incredibly helpful to plan and size the pieces ahead of time. Planning ahead with measured parts not only makes the project finish in a quicker time, it also ensures more precision. It is more accurate to mark the trim and pieces instead of using numbers. It is also more important to make sure that the measurements are parallel than level.
Next time you are in need of a remodeling contractor, be sure to find one like Driscoll Contracting who can work on each step of your renovation from start to finish, including the rough & finish carpentry. If you are near Concord, MA, be sure to give us a call!  781-405-5584