&nbsp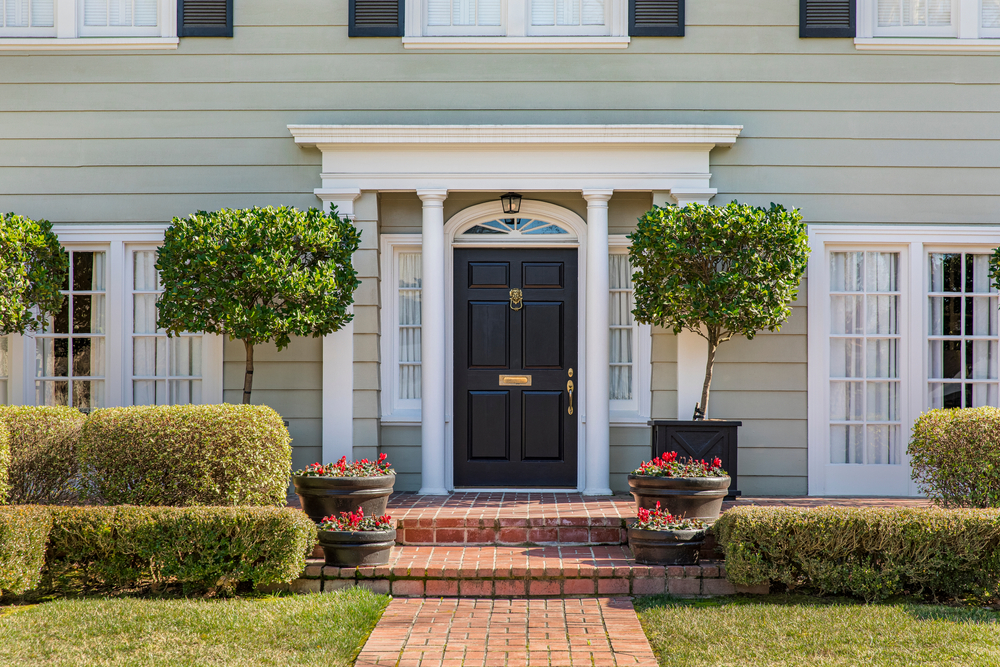 Benefit of Buying a New Front Door
A new front door can increase curb appeal, security, and energy efficiency. There are many advantages to replacing your old front door.
Any house needs a front entrance, which is a crucial component. A front door affects efficiency, security, and more than just how it looks. A cheap method to update your entryway is to upgrade your door. Here are eight advantages you'll experience if you decide to replace your front door.
Superior Curb Appeal
One of the best ways to enhance the appearance of your home is to install new windows and doors. Replacing your old front door is a very straightforward restoration project that can make a great difference. Replace your front door to completely update your entranceway and raise your house's curb appeal. To view the transformation of actual homes, look at the front door before and after projects.
Increased Home Value
The value of your home may rise when the exterior appeal of your home improves. The Cost vs. Worth 2020 analysis from Re-modelling Magazine estimates that a new steel entryway door provides a return on your investment of 68.8%. A new front entryway that is attractive and functional improves the curb appeal of your house. Additionally, it may draw potential buyers, increasing your likelihood of selling.
Make a Personal Design Statement
Making a distinctive style statement is perhaps among the most coveted advantages of an entirely novel front door. Whether you choose a new color for your front door or a different style that suits your tastes, a new front door may completely change the front of your home. To fit the look of your home, front doors come in various designs. Modern or contemporary homes will look great with a sleek, minimalist panel design and full-light glass. Choose an ornate paneling style with a quarter-light pane or no transparency for an old-fashioned front door. Upgraded elements like grilles, crossbucks, clavos, decorated glass, dentil shelves, ironwork, and many more can take your aesthetic to the next level.
Controlling Light and Privacy
A pleasant, well-lit entryway is produced by choosing an entrance with glass. You don't necessarily have to give up any of your privacy, either. If you're worried about it, go for texture-obscure or decorative glass rather than clear glass. Even if they preserve a certain level of secrecy for your home, textures, and patterns nonetheless admit light into the space. Additionally, you can reduce the quantity of glass in the front door. To obtain the ideal blend of light and privacy, options include full-light, half-light, and quarter-light.
Your entranceway has additional glass thanks to sidelights and transoms. To let extra light into a home, sidelights are vertical panes of windows on or on both sides of the front door. With a matching transom, you may add light while preserving more privacy inside your home. Above the opening and sidelights is a movable glass window called a transom. Transoms are available in rectangular and curved shapes and can be utilized with any front door design, even those with solid panels.
Blinds between the glass, available on fiberglass front doors, are another excellent choice for maintaining privacy. Open your blinds when you're seeking a bright, airy doorway; when you want seclusion, just draw them shut.
If you are looking to replace your front door this year, consider contacting Driscoll Contracting to assist you! Front doors can be tricky, the wrong installment can lead to drafts creeping in which can affect your heating and cooling bills! Call today to learn more about our services!