&nbsp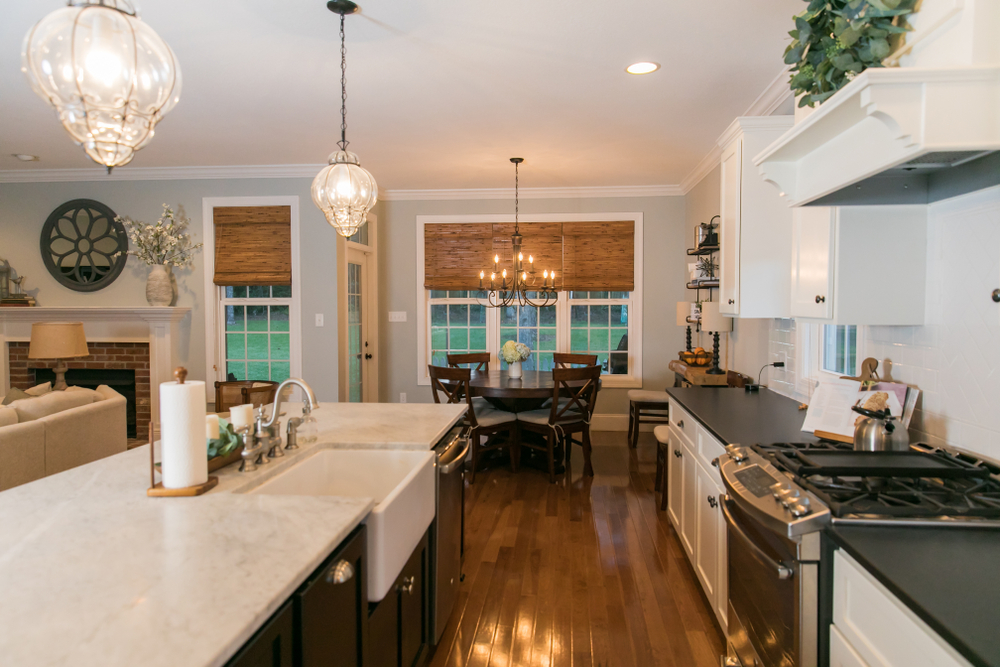 How to Make Your Kitchen Look More Expensive
The kitchen is the heart of every home, it's a room you should be proud to show off! The thought of a full kitchen remodel falls outside the budget of many homeowners, not to mention the extensive and time-consuming process that comes along with it. Upgrading your kitchen doesn't have to come in the form of a full remodel for there to be a noticeable change. Even small upgrades can instantly begin making your kitchen look like you spent more time and money on it than you actually did!
Upgrade Small Fixtures First
If you only have a small budget to work with, upgrading small fixtures in your kitchen is a good place to start. By changing the hardware on your cabinets from an outdated and boring piece to modern, sleek handles you can alter the entire look of your cabinetry! Different color or shapes of hardware can make it look like you've got a new set of cabinets at a much lower cost. Purchase a new faucet for your sink that matches the design of the new cabinet hardware to bring the room together. Another great option for a small fixture change can come from upgrading your light fixtures. By choosing a more unique light fixture you can bring the room together while giving it a very personalized feel. Even if everything else in your kitchen is basic, unique light fixtures will give the illusion that it isn't!
Make it Personal
Your interior decorating should show your personality – the kitchen is no exception to that rule. By adding small pieces of greenery or wall décor throughout the kitchen you can easily create the ambience you desire, without the cost of a new backsplash and counters. Try to switch up the colors and textures included in each piece displayed in the kitchen to create a truly unique and personalized experience. These textures and personalized pieces don't have to stop at wall décor and greenery either! Invest in a rug that pulls the room together or stools that have an interesting architectural design to really wow your guests.
No matter what your vision is for your kitchen, remember that it can't happen overnight. By making these small changes as you have the time, resources, and money to do so you can bring a new life into your kitchen one step at a time! If you are ready to start your kitchen remodeling project, contact Driscoll Contracting! We can make your dream kitchen a reality. To start the process, call us at 781-405-5584 or contact us via our website.