&nbsp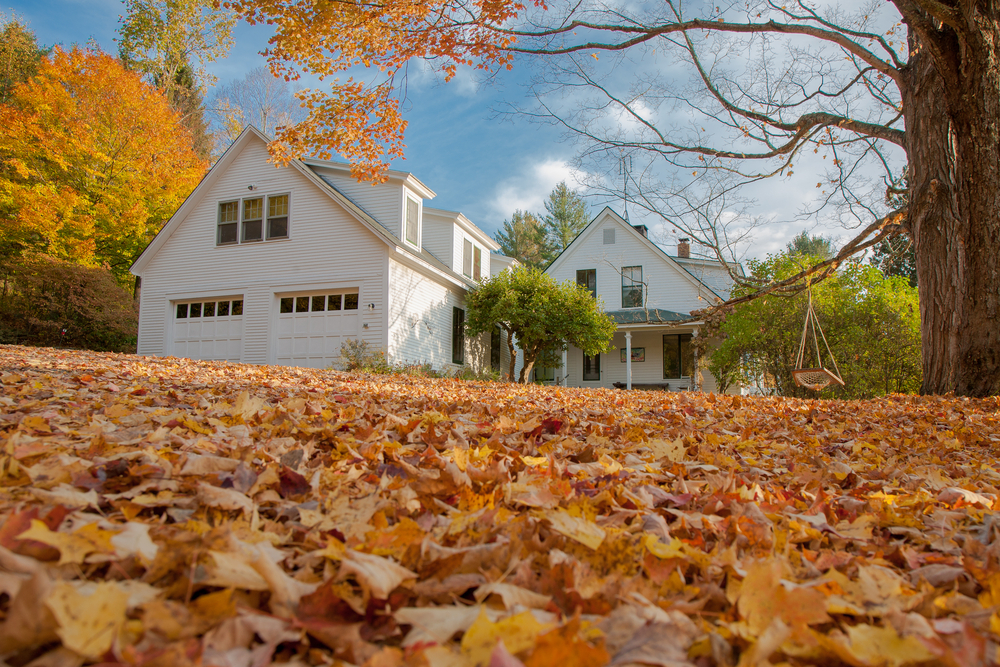 4 Home Remodeling Projects Perfect for Fall
Autumn is a great time for remodeling your home. Why? As temperatures start to get cooler, it becomes easier to do some of the labor involved with these home projects and home renovations. The changing weather is also a good excuse to take a second look at your property and see how you can get more use out of it, despite the falling temperatures.
According to CNBC, about 50% of homeowners will be tackling home remodeling projects this year. If this includes you, here are four home remodeling projects perfect for fall.
Fire pits have jumped in popularity over the past several years along with a rising interest in outdoor entertaining. This isn't your grandpa's loose-stones-in-a-circle fire pit, though. Instead, homeowners are opting for chic paver-lined pits that are an integrated part of the patio space. Frame yours with cozy cushioned chairs and finish it off with re-usable sticks perfect for marshmallow roasting. Of course: make sure you know your town's local fire codes.
What's the point in taking your money and throwing handfuls of it out the window? That's what you'll be doing every winter if you don't take the simple step of insulating your attic. Get rid of the drafts and the too-high heating bills by making this your energy-saving autumn project. There's a few different steps you can take. If your current attic is under insulated, then you should opt for flexible insulation materials known as "batts." Adding this as layers to the walls or under the floor can keep the cold from entering the rest of your home. If the issue is gaps in insulation, use spray foam to seal the leaks. Insulating foam expands, forming a complete stopgap.
Although individual brands will differ, most oil-based paints have to be applied when temperatures are between 40 and 90 degrees Fahrenheit, while Latex paint requires temperatures of 50 to 85 degrees. Fall is not only the right temperature for painting your house, but it's typically drier than other months. If your home's exterior has seen better days, autumn is a good time to clean it off and give it a fresh coat.
Autumn is the perfect time to plant a tree since trees are naturally dormant this season. Just like people and pets, trees can get stressed out—moving them now places less stress on the roots. Fall is a great time for gardening since there's less punishing sun and insects to bother you as you work outside.
What home remodeling projects are you leaning toward this fall? Contact us, the remodeling experts at Driscoll Contracting for more ideas on how you can update your home and get it ready for the chilly winter months. Questions about home remodeling? Visit our website for more information or give us a call at 781-405-5584.  If you would like to see what our customers are saying about us, view our testimonials.